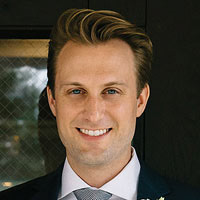 My goal as a designer is to apply my passion for aesthetic excellence to my ability to create products that are utilitarian and easy to use. After 8 years in Exhibit Design and Graphic Design, I believe that User Experience Design is my next step to achieving that goal.
What makes me passionate about User Experience Design is the opportunity to offer solutions to complex problems. The entire product creation process—from researching what needs to be improved, problem solving through design, and iterating through testing—is both a creative and a logical process and one in which I excel. 
I enrolled in Designlab UX Academy program, a 480-hour project-based course that includes 28 sessions with a design mentor. Through this course, I learned how to improve as a designer as well as learned the processes of UX/UI design.
- User Experience Design (research, persona, empathy maps, prototypes, tests)
- User Interaction Design (responsive wireframes, patterns, information architecture)
- Visual Design (style guide, icons, logo, color study, typography)
- Strategy, Marketing, and Competitive Analysis